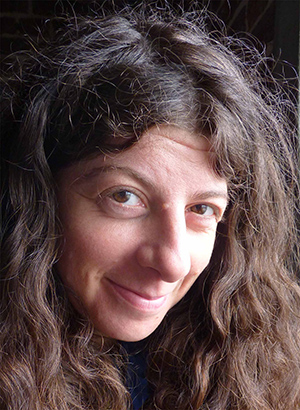 I was born in Moscow and have lived in London since 2003. In my practice I use analogue and digital photography, film and video footage, oral history and literary sources. Organisations I worked with include Alexandra Palace, Bishopsgate Institute, British Museum, Chats Palace, Dash Arts, Discover Children's Story Centre, Housmans, Franklin Scholars, Ingeenium, JW3, PhotoVoice, RichMix, Rowan Arts, SOAS, UK Jewish Film, V&A Museum of Childhood. I regularly collaborate in projects with other researchers and practitioners across a diverse spectrum of sectors including charities, education and arts.
My work revolves around themes close to me –  memory and place, family stories and local history, community activity and urban landscape. Among these projects was a commission by the V&A Museum of Childhood to look at cross generational patterns of play in East London through interviews, photographs and video. The result of this collaboration with school children and adult residents was a film and a photographic display for the museum's 2012 Playing In or Out? exhibition.
Since 2012 I have been working on a collaborative archival project about the history of Chats Palace and community arts in Hackney. From the mid-1970s onwards Chats Palace, an important social space, has pioneered inclusive performance & visual arts activities in Hackney. Our aim is to turn the unstructured archive material into an audio-visual resource accessible to a wide audience through a blog, exhibitions, a public programme of reminiscence, screenings and talks.
Exploring audio-visual methods of storytelling within local communities has interested me for some time now. My Ikakumo collaborative project with the linguist Sophie Sallfner to train school children in photography was on tour in the UK and Nigeria throughout 2013. Im 2015 I was commissioned by Alexandra Palace to work with young people on a HLF funded photography project inspired by how Alexandra Park and Palace was used as a refugee and internee camp during the WWI.
Supported by the Asylum Arts Small Grant (US) and a-n Travel bursary (UK), in collaboration with a Ukrainian musician Olesya Zdorovetska, since 2015 I had been researching Debora Vogel, an overlooked Polish Yiddish writer of poetry, prose, literary and art criticism of the 1930s avant-garde Lviv. Having successfully run a crowdfunding campaign, I launched the 'Fragments of Memory' project at the Lviv Museum of Ideas during the International Book Forum in September 2017.
Whenever I find the time and space I experiment with darkroom printing and alternative processes such as lith, lumens and cyanotypes. My work has been displayed in Bosnia, Germany, Italy, Russia, Spain, Ukraine, and the UK in solo and group shows.
Work shown in public
2018 From Pop Art to Community Arts in Hackney and beyond, East End Film Festival, Old Spitalfields Market, London, April 28
2018 Dash Café: Lviv on the borders of Europe. Part of Eutopia, Rich Mix, London, January 24
2017 Lviv-London Double Impact with Asya Gefter and Mark Tokar, Pushkin House, London, November 14
2017 Multimedia Exhibition 'Fragments of Memory' / "Пазли Пам'ятi", Museum of Ideas, Lviv, Ukraine, 14 September – 8 October
2017 Catena Art Residency "Roots", Workshop video, Berlin, July 17 – 27
2017 Film 'From Pop Art to Community Arts: Hackney in the 1970s-80s' for the British Museum Partnership Exhibition 'Warhol to Walker: American prints from pop art to today', Hackney Museum, London, 11 July – 16 September
2017 'Show and Tell', London Alternative Photography Collective, The Photographers Gallery, London, June 3
2016 A-n blog, Audio-visual journey to Galicia of Debora Vogel, ongoing
2016 'Seed to Harvest' Sukkot live performance, Dublin, Ireland, October 16
2016 'Obsolete & Discontinued' group show , Revela-T Analog Photography Festival, Vilassar de Dalt, Spain, May 20 – June 5
2016 'Inundation' group exhibition, The Greenhouse , Norfolk and Norwich Festival & Open Studios, Norwich, May 13 – June 12
2015 'In the footsteps of Hanukkah', an audio-visual performance at Ziferblat cafe and arts space, Moscow, Russia, December 23
2015 24-hour Hackney: A City Symphony, Open Cinema group video project, Open School East, London, November 21
2015 Hackney in Archives showreel, Open Cinema, Open School East, London, November 21
2015 'Closing the Circle – Analogica Collettiva', Analogica festival, Auer, Italy, October 1 – 4
2015 'Mike Gray – In Black and White' photography exhibition celebrating the life and work of Hackney photographer, historian and community activist Mike Gray from the Fragile Archivists @Chats Palace, London, June 4 – September 13
2015 'Enlarged Lives' exhibition of feminist related original silkscreen posters from the Fragile Archivists @Chats Palace, London, March 18 – May 31
2014 One Sunday Over The Lea – short-listed for 'My London Film' competition, held by the East End Film Festival in partnership with Time Out London and YouTube, screened on June 14 @ One Stop Film Shop
2014 Portraits for the Tufnell Park Tales project, launch on Wednesday 7th May 6.30 – 8pm, Hilldrop Community Centre, London
2014 'Save Lea Marshes' group photography exhibition, Waterworks Centre, London, April 9 – 30
2014 'Mad about Art' group exhibition, Resource for London, London, April 1 – July 15
2014 'Art in the era of assessment' group show, Riverside Studios, London, February 28 – March 27
2014 'Sarajevo Exposures' as part of The International Festival "Sarajevo Winter" – Hanikah Gallery, Sarajevo, February 16 – 23
2013 Games and toys in Ikakumo: children documenting their community, PICS Festival @ Rich Mix, London (touring exhibition)
2013 Poster exhibition from the Fragile Archivists @ Chats Palace, London
2012 'Making a Bolt for it' winning image in the category Public Services, Portraits of Britain Photographic Competition, the Strand Gallery, London
2012 Cyanotypes 'Dreams alone', EcoTectura International festival, Guslitsa Art-Residency, Russia
2012 Tape Garden – a collaboration project with the flautist Maaike van der Linde, Curious Festival (Barbican/Guildhall School of Music and Drama)
2012 Playing In or Out? V&A Museum of Childhood, London
2011 'On the turn' winning image in the 2012 Alternative Photography Calendar
2008 Forgotten Man in the Urban Societies of Cuba and Russia, Chats Palace, London – London Independent Photography
2007 Group show 'Hackney Winter Salon', Hackney Museum, London
2006 Short film and a photography exhibition based on a project 'Teaching Kurdish', Haringey/Dalston Kurdish Community Centre, London
2004-2005 Publications in Smoke: a London Peculiar, Issues 4, 5, 6, London